Parties are some of the best ways to celebrate birthdays, anniversaries, public holidays, and other special events. However, unless you host parties for a living, it's not always easy to know how to make sure they go off without a hitch.
There is so much to think about, such as entertainment, food, and how to ensure everyone has a great time. If you have been thinking about making your next special event one with a casino theme, here are some of the many ways you can ensure it's a party that everyone remembers for the right reasons.
Hire a Company to Help
Even after reading a guide to casino party nights to gain insight into what casino-themed parties are all about, there can be a great deal of stress associated with being the host of such a party. You can read more about the guide here.
You have to track down casino-themed equipment, purchase cards and chips, and make sure you know casino game rules inside and out so you can be the dealer of many of those games. By the end of the party, it's not uncommon to feel worn out and like you never had a chance to enjoy your own event.
Hiring a company can remove some of that pressure from your shoulders. You can rely on them to bring all the equipment you need for a successful casino-themed party and even use their experienced staff to work as dealers for the games. The more you can rely on a company to organize, the less you have to do, and the more fun you can have at your own party.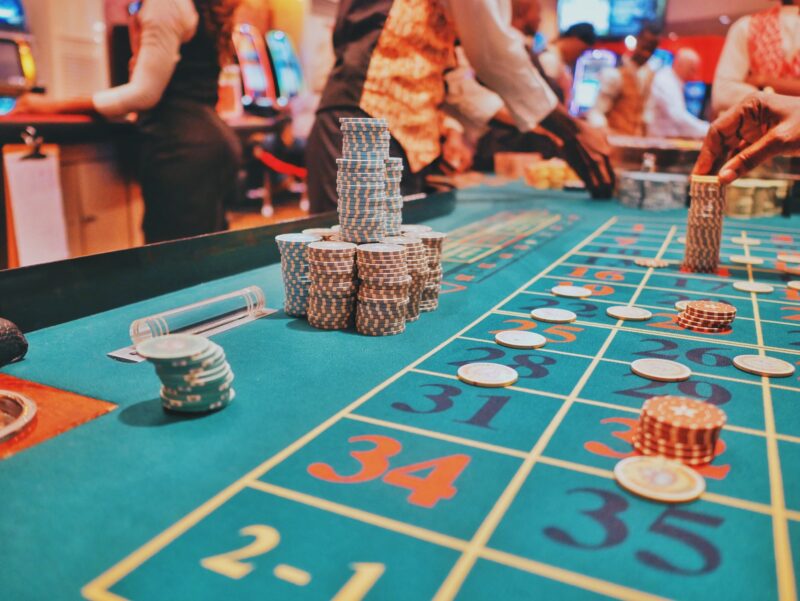 Organize a Selection of Games
Those in attendance at your casino-themed party likely have a preferred game in mind. To make sure you cater to as many of your guests as possible, consider providing a wide variety of games – some requiring skill, and others, luck.
For example, card games like poker and blackjack can appeal to guests who have spent many a game familiarizing themselves with the rules. However, they may be less popular with people who prefer luck-based games like Keno, slots, and scratch cards. Supplying slot machines and even a roulette wheel and display may be the winning recipe for happy guests.
Be Careful With Money
Gambling is strictly regulated in many cities, states, and even countries. With that in mind, put thought into whether having real money casino games or fake money alternatives are the best option for your party.
Some players may be more than happy to play with real money, but others may be concerned about the risk of getting caught up in the thrill of the game and spending too much. In that case, fake money and poker chips may be the best option for your party, and even more so if alcohol will be present.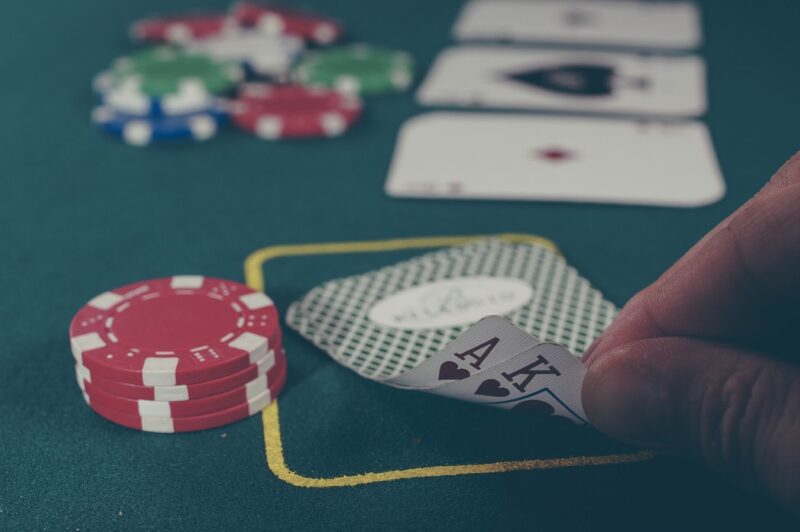 Encourage Dressing Up
Since your party is going to have a prominent casino theme, add an extra element of fun by asking your guests to dress up. Dress-ups can be an ice breaker if many of your guests don't know each other or you want to avoid any awkwardness early in the party.
There are plenty of affordable costume pieces for guests to choose from as they plan for the special event. Tiaras, suits, and even wearable cards are available at many physical and online costume stores. You don't have to make it a rule that people must dress up, but encourage it when you send out party invites.
Add Other Features
There is likely to be plenty for your guests to stay entertained at your party, especially if you choose to have card tables, roulette displays, and slot machines. However, there's no harm in adding a few other fun things to give your guests a break from intense and immersive games.
Hiring a photographer can make sure everyone gets to take home a memory of them and their friends in fun costumes. You could also look at hiring photo booths, where people can use props, make funny faces, and take home tangible photos. Seating areas and classic games like darts and pool can also be the variety that some guests would value at your special event.
Serve Plenty of Food
After spending a few hours unleashing their competitive streaks at the poker tables, your guests are likely to start feeling peckish. Make sure there is plenty of food for people to pick at as they enjoy all the casino-related offerings.
If you want to make sure you can enjoy your party as much as possible without worrying about preparing and serving food, consider hiring a caterer. They can keep the tables replenished with food, while also ensuring it's of a taste bud-tantalizing quality. However, if you prefer to make everything yourself, some delicious and convenient options include:
Sandwiches
Pastries
Chopped fruit
Potato chips and dip
Pizza
Carrot and celery sticks with hummus
Ham and cheese rollups
Pretzels
Sliders
Chicken wings
Mozzarella cheese sticks
Be a Responsible Host
Depending on the venue and your local laws, you may be serving alcohol to your guests, leaving that to the venue owner, or requesting they bring their own. Whatever option you decide, make sure you're a responsible host by monitoring alcohol consumption at your casino-themed party.
Provide water and soft drinks, and encourage people to consume them when it appears they've had too much alcohol. If you're serving spirits, serve them as singles. You can also be a responsible host by making sure there's a steady supply of food to keep your guests sober and having a good time.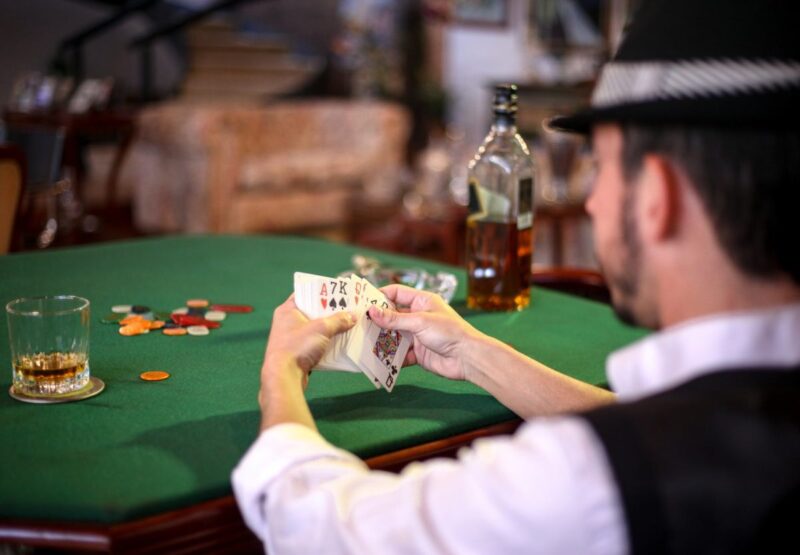 Don't Forget the Logistics
While it's not your responsibility to make sure everyone has made arrangements for their transportation and accommodation, it can be a nice touch to make sure the available options are known.
You may decide to offer a courtesy coach from your party or send links to nearby accommodation providers when you send out party invites. The goal should be to make sure that all party attendants make it home safely when your casino-themed event draws to a close.
Most guests of a party with a casino theme won't be in a hurry to forget this memorable night out. However, there are certainly ways to make it even more special. From hiring a company to help to using caterers and being a responsible host, you can be on your way to creating an event that your friends talk about for years to come.